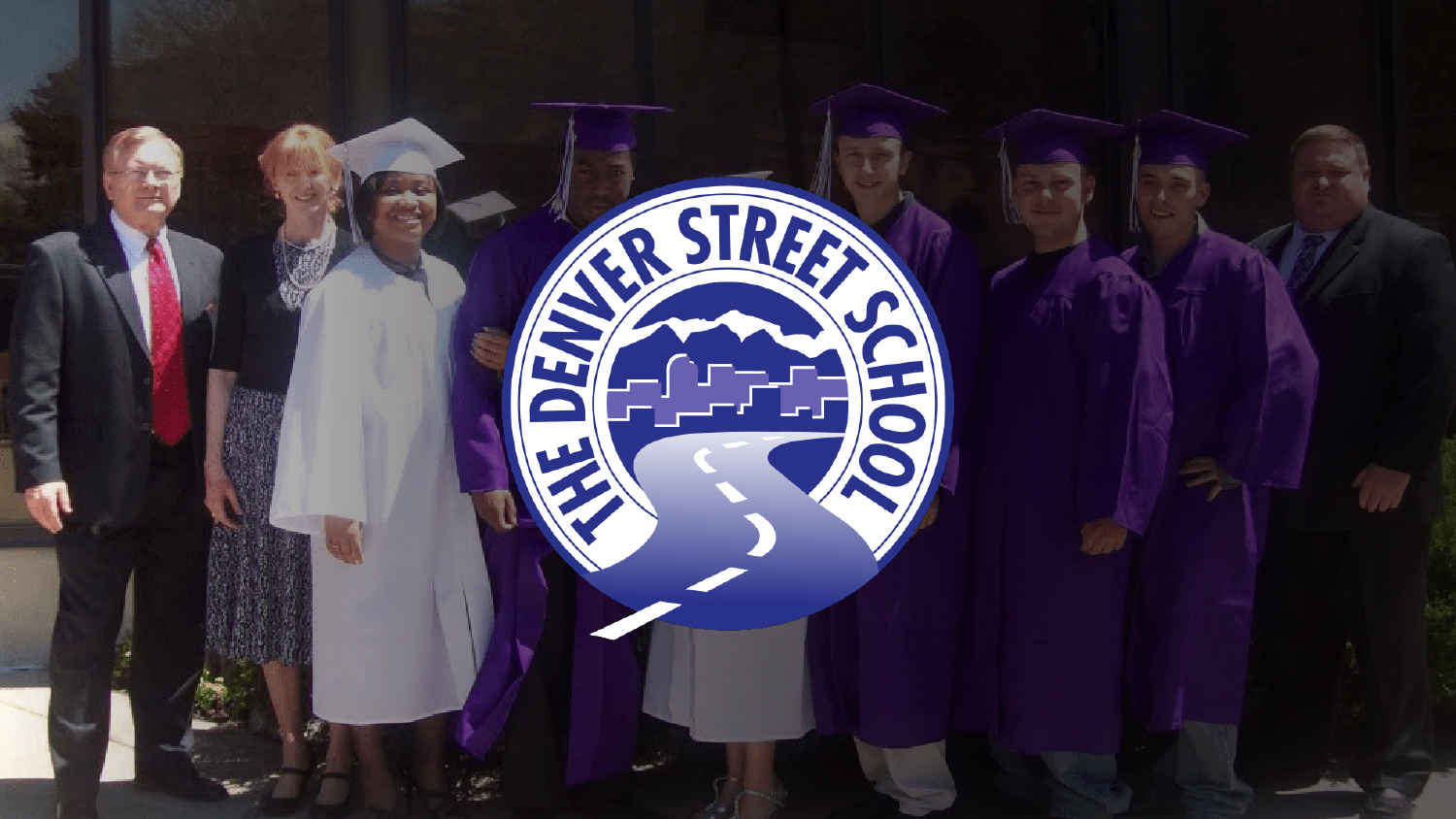 Denver Street School is a 501(c)3 nonprofit Christian high school serving the Denver metro area by bringing hope, a second chance, and the love of Christ to Denver's at-risk youth through quality education in a safe environment and a supportive network of loving, caring adults. DSS accept students who have struggled, dropped out of, or been expelled from other schools and need a more personalized approach to their education. The school is completely privately funded and recently went through its five-year review with AdvancEd, which accredits all the private high schools in the metro area. Both campuses scored above the average of the 32,000 institutions accredited by AE worldwide. We operate three campuses: The East Campus in Aurora, the West Campus in Lakewood, and Hope Academy. Hope Academy, opened in June 2015, serves area girls ages 12–17 that have experinced complex trauma in their lives.
Volunteering Opportunities
See "contact information" below to volunteer and learn more. Opportunities may include, but may not be limited to:
Provide Meals
For Groups and Families • Various Commitments • Various Times
Birthday Celebrations
For Groups and Families • One-Time • Weekdays
Tutoring
For Individuals • Weekly or Regularly • Various Times
Mentoring
For Individuals • Weekly or Regularly • Various Times
Donate School Supplies
Providing a quality education can be costly, especially with the price of school supplies. This is where you can help! We're always in need of folders, pens, and even graphing calculators. We're always accepting supply donations. Contact Sherryl Witt (see below) for more information.
Contact Information:
Sheryl Witt
303.860.1702
sheryl.witt@denverstreetschool.org
https://love5280.org/wp-content/uploads/2018/10/Denver-Street-School_Post-Thumb.jpg
844
1500
JD Raab
https://love5280.org/wp-content/uploads/2018/08/Park-and-Love5280_Logo_3D824D-5C5D60_w1000px.png
JD Raab
2018-10-12 10:11:23
2019-04-24 13:58:51
Denver Street School